What you need to know about driving in NZ
At Touchdown, your safety is our priority. To ensure that you have a safe and relaxed journey while driving in New Zealand with one of our rental cars, we highly encourage you to read the following: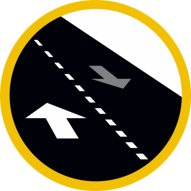 Keep Left
Always drive on the left side of the road. If you drive on the right side of the road in your own country, please remember to keep left when pulling out onto the road in New Zealand – it's easy to forget where you are!
Please also take extra care when driving on rural roads – forgetting which side of the road you should be on and crossing the centre line is extremely dangerous as this will put you in the path of oncoming traffic.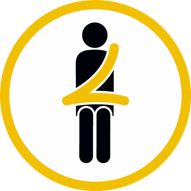 Seat Belts
By law everyone in the vehicle must wear a seat belt or child restraint – whether they're sitting in the front or the back. Children under seven years of age must be secured in an approved child restraint. Children aged seven and over must be secured in an approved child restraint if such a restraint is available.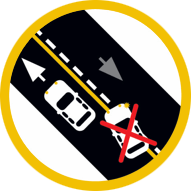 Overtaking
Most roads in New Zealand have a single lane in each direction, and some provide passing lanes at regular intervals. Passing lanes should be used where possible when overtaking. If you are not overtaking, do not drive in the passing lane.
You must not cross a solid yellow line on your side of the centre line to pass a vehicle, as this indicates it's too dangerous to overtake.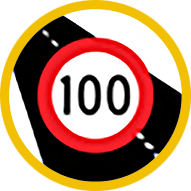 Driving Speed Limits
The speed limit for driving in most urban areas is 50km/h, however, some central business districts (CBDs) may have a lower 30km/h speed limit which must be obeyed. The speed limit near schools and hospitals is also often reduced for safety reasons, which will be indicated by clearly marked road signs.
On most of New Zealand's main rural roads, the speed limit is 100km/h unless a sign indicates that a lower speed applies. The speed limit is generally 100km/h on motorways.
It can also be dangerous to drive too slowly when a higher speed limit is in place, such as driving at 50km/h on a 100km/h rural road. This can cause frustration for other road users, causing them to take evasive action, such as overtaking, which increases the risk of traffic collisions. If you are driving slowly and have a queue of traffic behind you, find somewhere safe to pull over and let the traffic pass.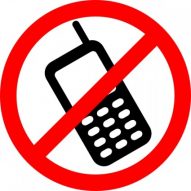 Cell Phones
It is illegal to use cell phones while driving in New Zealand. Vehicles must be parked in a safe area for a mobile phone to be used, including texting.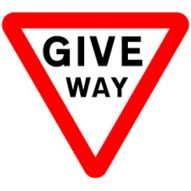 Giveway Sign
Giving Way At Intersections
Always use your indicators to alert other road users before turning. Use your mirrors to check for traffic or other hazards before slowing down, and be ready to stop if needed.
If you are at a T intersection (T-junction), the vehicle at the top of the T has right of way (remember: 'top of the T before me').
At an intersection where one vehicle will cross the path of another, and both are waiting on stop or give way signs (or where there are no signs) special give way rules apply. In these cases, you must give way to the vehicle approaching from your right.
For more information we encourage you to go through the booklet linked below, before heading out.

We would also encourage you to be aware of the safe driving practices and road codes of driving in New Zealand. This information can be found over at NZ Transport Agency.

Road Maps For Driving in New Zealand
New Zealand Road atlas' are available at Touchdown Car Rentals to help you plan your journey. If you let one of our friendly staff know, they will be more than happy to provide you with a copy. We also have AA travel guides available to help you plan your itinerary.
To find out the time taken to drive between your destinations check this distance calculator. This map of New Zealand will ensure you are on track with your holiday.
If this is your first time in the South Island we would love for you to try these highly recommended trips.